Carthay Circle HPOZ
Carthay Circle is proud to be designated by the City of Los Angeles as an HPOZ, an Historic Preservation Overlay Zone. Being an HPOZ helps preserve the historic character of our neighborhood and limits development.
Any changes that you desire to make to the outside of your home -- to either the building or the landscaping -- require approval of the Carthay Circle HPOZ board. The HPOZ Board generally meets every other Thursday and homeowners are encouraged to seek a consultation with it before moving too far along in planning changes to the outside of your home.
To learn more about the Carthay Circle HPOZ, including HPOZ meetings and the Carthay Circle HPOZ Preservation Plan, click
here
.
The Carthay Circle HPOZ Board is composed of 5 members --- 4 of whom are Carthay Circle homeowners. The City of Los Angeles's representative to the Carthay Circle HPOZ is Blair Smith.
To inquire about the HPOZ rules that impact changes you desire to make to your property and to schedule a consultation regarding such changes you should contact Blair Smith. Her email and telephone number are:
Blair.Smith@lacity.org and
213-978-1174.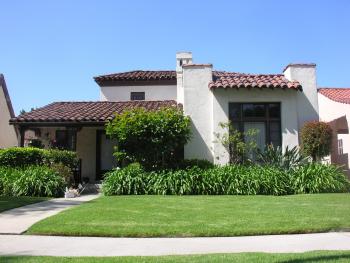 You can contact the Carthay Circle Neighborhood Association at President@carthaycircle.org.